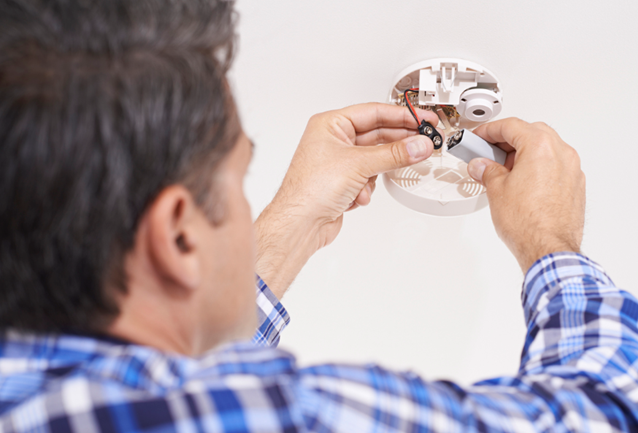 A landlord wants to know what to do if there is a dead smoke detector in his rental property and tenants are not telling him about it or fixing it is question this week for Ask Landlord Hank. Remember Hank is not an attorney and he is not offering legal advice. If you have a question for him please fill out the form below.
Hi Hank,
Who is responsible for replacing a dead smoke detector, tenant or landlord? If the landlord is, what actions can I take, as landlord, if the tenants know about it and won't replace it? — Travis
Dear Landlord Travis,
This question comes down in part to your lease.
Is the responsibility for a working smoke detector clearly defined as tenant responsibility?
My lease indicates the tenant is responsible for smoke detector batteries and, if the detector is not working, to notify the landlord.
If smoke-detector responsibility is not addressed in the lease, then, in my opinion, you can't blame the tenant for its functionality.
If tenants are responsible for batteries and it is a dead detector, then I as the landlord would buy new ones and install them.
If the lease states the smoke detectors are clearly tenant responsibility, I would talk to them and then put a seven-day notice on non-compliance on their door, since they are in default on the lease and could be evicted.
This is a serious issue for the health and safety of your tenants, not to mention that your property could be at serious risk of fire with no warning. Move quickly on this – it -seems a small issue but it could be life-threatening.
Sincerely,
Hank Rossi
Ask Landlord Hank Your Question
Ask veteran landlord and property manager Hank Rossi your questions from tenant screening to leases to pets and more! He provides answers each week to landlords.