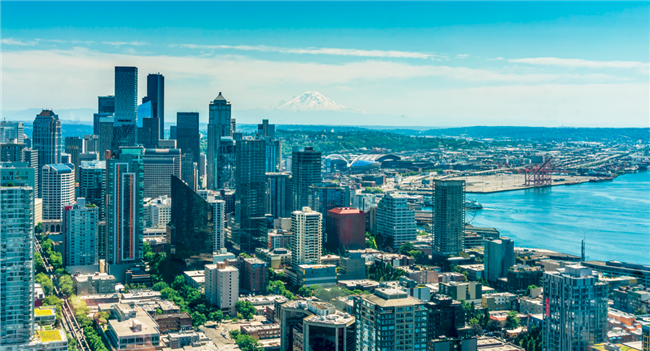 Seattle Mayor Bruce Harrell has vetoed a Seattle City Council ordinance that would have required landlords twice a year to report the rent and other fees they charge for each rental.
The council can override the veto but observers say that is unlikely because it would take 6 votes and the original proposal passed by a 5-4 vote.
Testifying before the council when the original ordinance passed, landlords said it would require them to reveal confidential business information and could contribute to property owners deciding to sell their rentals. It was also unclear has to how accurate the reporting would be.
In a letter to the Seattle City Clerk, Seattle Mayor Harrell said, "I have the utmost respect for the legislation's sponsors who seek quality data to make policy decisions. However, I do not believe CB 120325 will achieve its stated aims; the reliability of the data's accuracy will be questionable according to the University of Washington; it will be costly to create with no funding source identified; and it will be difficult to implement in enough time to inform the update to the City's Comprehensive Plan."
Harrell also wrote in the letter that James Young, Director of the University of Washington's Washington Center for Real Estate Research, "makes a convincing case that a mandatory system compelling landlords to provide commercially sensitive business information about the size, characteristics, price, and occupancy status of rental units is unlikely to yield reliable data.
"Beyond problems with the approach, the likely financial costs associated with designing a mandatory reporting system are too high. City department staff provided estimates that the costs to stand up a new system and provide staffing support could be at least $2 million and as much as $5 million – money that could otherwise directly serve people suffering in the ongoing homelessness crisis."
City Councilmembers Alex Pedersen and Tammy Morales  expressed disappointment in Mayor Bruce Harrell's veto of their legislation to collect data about rental rates in the City of Seattle.
"I am deeply disappointed our solution to collect housing data helpful for preventing displacement of economically vulnerable people was not signed into law. Similar laws to collect rental housing data are already in place throughout the nation, so the veto means Seattle is still behind the times," Pedersen said in a release.