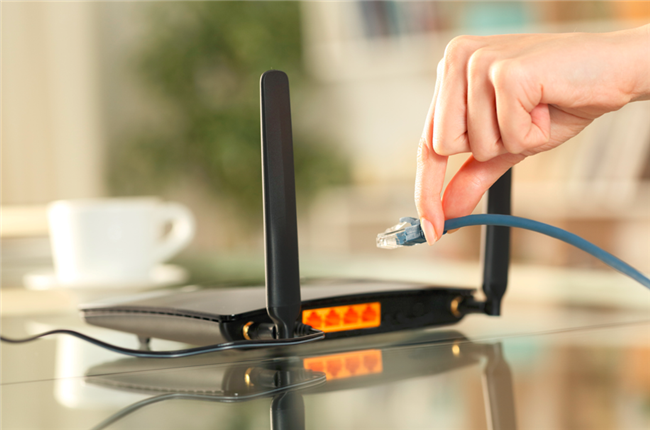 The Federal Communication Commission (FCC) in a ruling, criticized by many multifamily housing operators, says it is prohibiting revenue sharing agreements between broadband companies and apartment building owners, according to a release.
"The Federal Communications Commission has long banned internet service providers from entering into sweetheart deals with landlords that guarantee they are the only provider in the building.  But the record in this proceeding has made it clear that our existing rules are not doing enough and that we can do more to pry open to the door for providers who want to offer competitive service in apartment buildings," said FCC Chairwoman Jessica Rosenworcel in a release.
"One third of this country live in multi-tenant buildings where there often is only one choice for a broadband provider, and no ability to shop for a better deal," Rosenworcel said. "The rules we adopt will crack down on practices that prevent competition and effectively block a consumer's ability to get lower prices or higher quality services."
Multifamily buildings are denser than single-family housing, "which should make them less costly to serve.  For this reason, the multifamily market should be at the leading edge of competition, but too often, that's just not the case.  One reason why is that there is a complex web of agreements between incumbent service providers and landlords that keep out competitors and undermine choice," Rosenworcel said.
The FCC order contains three main requirements
Prohibits broadband providers from entering into certain revenue-sharing agreements with a building owner who keeps competitive providers out of buildings.
Requires providers to inform tenants about the existence of exclusive marketing arrangements in simple, easy-to-understand language that is readily accessible.
Clarifies that existing FCC rules regarding cable inside wiring to prohibit so-called sale-and-leaseback arrangements that block competitive access to alternative providers. The FCC said companies have circumvented rules by selling the wiring to the building and leasing it back on an exclusive basis.
Criticism of the FCC Broadband Order for Multifamily
The National Multifamily Housing Council (NMHC) and National Apartment Association (NAA) criticized the apartment broadband move by the FCC.
"The FCC claims its actions will increase competition, lower costs, and promote broadband in apartment buildings," the NMHC and NAA said in a statement.
"Yet, by nullifying existing, legal agreements between broadband providers and property owners, the order may very well discourage investment and harm deployment and maintenance of broadband networks, particularly in already underserved properties most in need of broadband deployment and modernization. Unfortunately, the order does nothing to help Americans living in these communities that lack adequate broadband service, including lower-income, affordable and smaller rental properties.
"The multifamily industry cares deeply about equitable access and providing the highest quality of broadband to our residents. Industry data shows competition and superior broadband service already exists, with 80 percent of apartments surveyed having two or more providers on site," the NMHC and NAA said in the release.