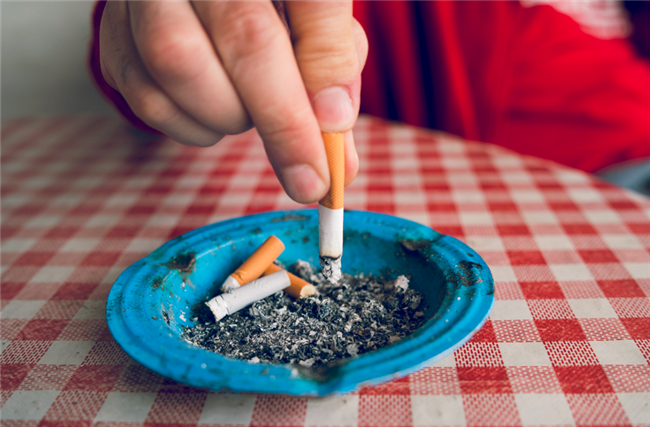 When you establish smoke-free housing, you're protecting your home from possible damage while improving the chances of a higher home appraisal. Smoking inside a house creates secondhand smoke (SHS), which can seep through air ducts and cracks, or travel through a shared ventilation system into another person's living space. Don't spoil your chances of preserving your home in the best condition possible. The best way to prevent damage to your property is by going smoke-free.
Better Health/Better Housing
The choice to smoke indoors doesn't only harm the smoker. It affects everyone. The home is the central location where many children and adults breathe in secondhand smoke. SHS can contribute to a variety of health problems, including several types of cancers; increase the risk for heart attack and stroke; exacerbate asthma; increase the incidence of illness in children; and much more.
There is no safe level of exposure to secondhand smoke. Although some residents have adopted voluntary smoke-free home rules, they may still be exposed to SHS. Recent studies estimated that over 28 million residents who live in multiunit housing are exposed to secondhand smoke in their homes or apartment. While these nonsmokers choose to live smoke-free, smoke can still waft in from elsewhere in their building, like a nearby apartment.
Adopting smoke-free policies as a homeowner in multiunit housing helps protect everyone from being exposed to SHS. At present, the only means of effectively eliminating the health risks associated with indoor exposure is to ban smoking activity. There is no risk-free level of exposure to secondhand smoke.
The Preferred Choice
Did you know that an overwhelming majority of Utahns looking to buy or rent prefer smoke-free housing? Research shows that more than 91% of Utahns prefer living in a smoke-free environment. As parents take a closer look at the dangers of secondhand smoke, smoke-free housing is steadily becoming a higher priority for many. Since 2001, the overall number of children exposed to SHS in Utah has decreased by 53%. In addition, the percentage of children exposed to SHS in rented homes decreased from 12.6% in 2001 to 5.1% in 2005.
Properly Protected
Smoke-free policies can help property managers and owners protect their residents' health and their real estate investment. Property owners, managers and residents can all benefit from a smoke-free policy. Much like smoke-free policies in workplaces and other sites with public access, establishing a smoke-free policy does not ban someone who smokes from living there. It just requires that all residents abide by the policy while on the property. Thinking about adopting smoke-free living for your residents? Learn what you can do as a property manager and find more reasons to go smoke-free here.