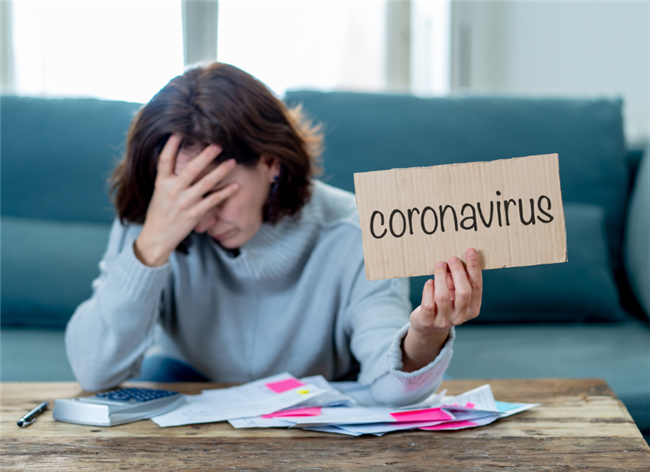 Here are 5 ways property managers can help tenants who might be struggling right now.
By Justin Becker
Property Manager
There is no denying that the coronavirus has come crashing into the world and changed it forever. It is amazing how this virus has affected almost every aspect of our day-to-day lives.
From our jobs to the way we grocery shop, no matter where you turn, everything is just a bit different these days. If you were trying to move, finding apartments for rent is a bit more difficult, because getting in to view available apartments can be hard. Another option is to search for mobile homes for rent, as these might give you a bit more space during this time of social distancing.
When it comes to jobs, there are a record number of Americans currently on unemployment. It can be scary not knowing when or if you are going to get another paycheck.
Additionally, property managers are taking a hit as they do not know for sure that they are going to be receiving rent checks from many of their tenants. If you currently have tenants that have been laid off, it is important to make sure that you are keeping an open mind and trying to help these tenants however you can. So here are 5 ways property managers can help tenants.
1. Rental-Assistance Programs
As a property manager, the chances are high that you rely on rent payments to pay your bills. When your tenants are unable to pay their rent, you suffer as well.
Offering information about the different rental-assistance programs that are available in your community can be extremely helpful. There is a good chance that many of your tenants are not aware of these types of programs.
You can print up flyers with information about these rental-assistance programs and place them in common areas of your apartment complex. You might even slide the flyers under doors or put them in mailboxes to ensure that your tenants receive this information.
2. Post Job Opportunities
With most of the economy shut down, jobs can be difficult to come by. However, there are still some places that are hiring.
Many grocery stores are hiring temporary employees to help out, as stores are currently seeing more and more business.
Restaurants that offer delivery and carryout are often still hiring as well. Many factories are still running their operations and are likely hiring. Perhaps you need some part-time help around the property and can hire a tenant to do the jobs as a form of their rent payment. As a property manager, you know your area well.
Reach out to some of the larger businesses in town and ask if they are currently hiring. You can post ads around your apartment complex each week as a way to let people know that there are jobs available in your area.
3. Provide a List of Local Food Banks
Along with being unable to pay their rent in full, many of your tenants might also be struggling with having enough food to eat.
Local food banks are seeing a rise in the number of people needing their services. If your tenants are unemployed or laid off, there is a good chance that they are struggling with buying food. Providing information about the local food banks offering services in your area is a good idea. This can help your tenants find resources for getting the food that they need during this time.
Additionally, there is a chance that you have tenants who are still working and have a bit extra to give right now. Organizing a food drive to donate to your local food banks is a great way to help out at this time. You might even want to volunteer at these organizations, as they are really needing some extra help.
4. Encourage Communication
It is very important to make sure that you keep the lines of communication open with your tenants.
You need people to know that you are willing to work with them in these unprecedented times. Offer assistance when necessary.
Perhaps your tenants can make partial payments each week. Some type of payment -plan agreement can be helpful to those who are struggling and can help ensure that you still have some sort of income coming in.
Not only should you be communicating with your tenants about their rent, but you should let them know all of the extra steps you are taking to help keep the area safe. Some of the safety measures you are taking might include the extra cleaning that is being done, offering sanitizer in public areas such as the mailboxes, and keeping amenities such as gyms, pools, basketball and tennis courts, closed during this time. Here are some more tips.
5. Community Challenges
This type of social distancing is hard on everyone. After all, we are social beings and enjoy spending time with other humans.
One way that you could bring your rental community together is to create a community challenge. This could be something like a nicest-yard challenge or a best-decorated-window challenge. You could even try a scavenger hunt where participants have to find things, and post them on your website.
There are many different creative games and other things that you can come up with in order to engage your tenants and let them know that you are here to help. The prize could be a credit towards their next rental payment. This can be a fun way to provide your renters with a bit of relief.
5 Ways Property Managers Can Help Tenants Conclusion
When it comes to helping your tenants who have lost their jobs, permanently or temporarily, there are many creative ways that you can help them make their rental payments and take a little pressure off both them and you during the current environment.