A surplus of maintenance issues is expected on the first weekend of summer in multifamily communities so beat the calls and requests with this summer maintenance checklist.
By Kris Servidio
Senior Associate Director of Facilities and Support
Mark-Taylor Residential
Summer is on the horizon for many multifamily communities, especially those across the Southwest. While the change in season may appear to be a harmless shift to warmer temperatures, it opens communities to several maintenance-related areas of opportunity.
To uphold exceptional standards of service, proactivity is the most important element in summer maintenance. At Mark-Taylor, we begin our summer maintenance efforts in the spring, prior to the influx of emergency requests due to a change in season. It also helps us get a jump start on pool season, alleviating the additional pressure that mass use puts on our amenities.
Being hyper-proactive benefits all parties – residents, community management and maintenance staff. The following checklist, outlining our tried-and-true summertime maintenance methods, will help you bring our proactive approach to your community:
1. Beat the heat with your supply orders
A surplus of maintenance issues is expected on the first weekend of summer and the first weekend of winter; the drastic changes in temperatures may throw off your teams' maintenance routines if practices do not adjust to evolving needs.
It is imperative that community service teams plan ahead by ordering supplies before the new season begins. For example, purchase chlorine, clarifier and phosphate removers for increased pool and spa maintenance in advance. This is especially important as we face ongoing nationwide supply chain issues with increased costs and delivery delays.
2. Communicate with residents early and often
Keeping residents proactively informed is a best practice that creates an enjoyable living experience for residents, and an efficient work environment for your teams. Before the start of a new season, start communicating with residents about what to expect, how to submit requests and what to do in cases of emergency. When issues triggered by the heat occur, residents will feel supported and prepared with the correct information, providing a more seamless maintenance experience for everyone.
3. Solve issues before they begin
Preventative maintenance could be the difference between a chaotic season of maintenance and a successful one.
Cycling units that are empty and vacant is a recommended practice. However, for occupied units, it remains important to tend to systems, amenities and the surrounding community grounds to avoid pitfalls during the demand of the season. Significant areas to focus on include:
HVAC System Checks – Change out air filters once a month
Swimming Pool and Spa Maintenance – Test the water chemistry on a daily basis and check jets regularly
Landscaping – Replenish plants and perfect your watering schedule
4. The key to success is working together
The best community maintenance teams have a strong partnership with their community management. Staying in close contact as one united team helps maintain a well-connected and efficient internal operation. Community management teams are essential partners in times of need, as well as when budgeting for the season, conducting resident communications and identifying key areas of opportunity.
5. Create a well-oiled machine, year-round
Preventative maintenance is not the end-all, be-all; day-to-day maintenance must not be overlooked. Once a new schedule has been put into action, maintenance teams should work together to become aligned. Getting into a streamlined cadence is guaranteed to save your teams' time and energy.There are evident benefits to preparing and implementing maintenance before summer is in full swing: heightened resident satisfaction, a result of receiving a 5-star experience, and positive-minded maintenance and community management teams, to name a few. Altogether, these practices support the cultivation of a multifamily community that is not only highly desirable but exceptional in every regard.
About the Author: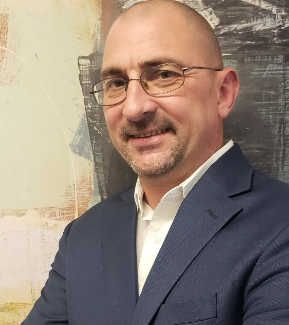 Kris Servidio is the Senior Associate Director of Facilities and Service for Mark-Taylor Residential. As a leader and a mentor in the organization, he is responsible for overseeing an exceptional group of service teams that care for luxury communities across Arizona and Nevada. His depth of knowledge in maintenance operations, as well as his extensive experience in the multifamily industry, has equipped him to ensure that Mark-Taylor's 5-star signature standards of service are upheld.
4 Ways to Balance the Needs of Pets and Residents in Multifamily Communities