Rental Housing Journal Oregon Metro Portland and Valley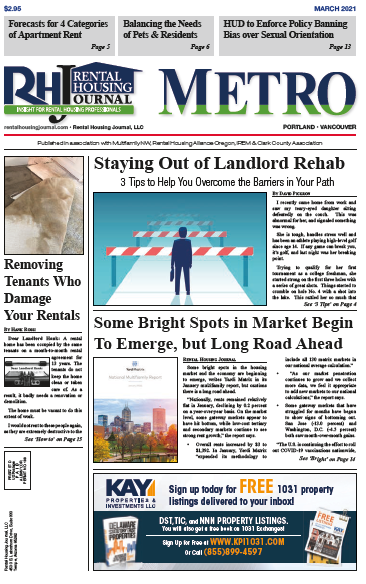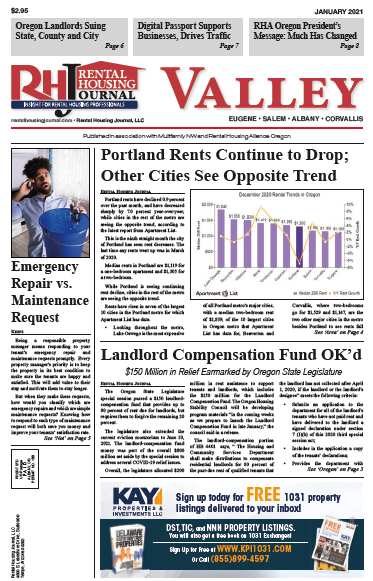 July 2020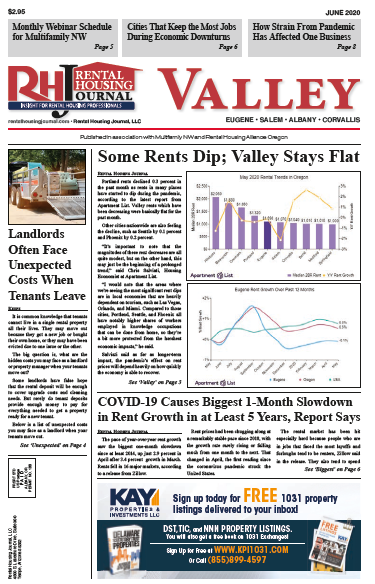 RHJ_Metro-June2020-FINALo
RHJ Valley-June2020-FINALo




Rental Housing Journal Oregon Metro And Valley Print Editions – December 2018
Here you will find the most recent print editions of Rental Housing Journal Portland Oregon and the edition for the Oregon Valley.
The  Portland Oregon edition covers property management, landlords and rental property ownership in the Portland Metro area. The Oregon Valley issue covers rental housing issues, also including property management and rental property ownership in Eugene, Corvallis and Salem Oregon.
We cover the multifamily industry with the latest news, plus helpful useful content. Each month the publications are printed and mailed directly to multifamily professionals in the Oregon Metro area  including Metro Portland the the Oregon Valley.